Case Study
Food Waste AD
Control solutions for food waste anaerobic digestion plants
Overview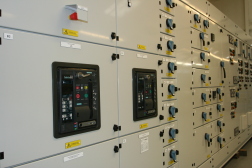 GPS has provided control solutions for some of the UK's largest AD plant developers, including schemes for food waste plants ranging from 1.5 to 3.5 MW.
Projects include electricity to grid and process power; single source plants for fast food operators, mixed waste plants, and circular technologies employing renewable energy in the manufacture of green products such as bio-fuel.
Requirement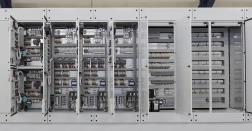 The process requirements of projects to date include feedstock screening, mixing and pre-treatment; digestion, gas cleaning, electricity generation and export to grid, as well as water treatment and recycling; with project scope generally including design manufacture and systems integration.
Solution
With an understanding of the process and parameters for optimisation, and the application of AD experience gained in the water sector GPS has delivered bespoke control systems and switchgear from Form 2 to Form 4 up to 2500A, with custom designed enclosures and busbars to meet individual requirements for space saving, power distribution and fault ratings.
In addressing the challenge of tight build programmes to meet deadlines for generation; and in some cases delivery against an evolving specification, tight project management combined with in-house manufacturing and testing ensured project schedules were maintained.
Results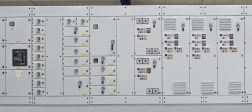 GPS has delivered technical solutions for reliable and efficient anaerobic digestion processes, and met the programme requirements for the construction of new plants.
All contracts were secured against competitive tenders, and based on performance the company has been awarded follow on series build contracts.
Summary
Industry Sector – Renewable Energy
Customer – UK AD plant developers
Project scope – Process control from feedstock import to electricity export
Contract – 5 UK schemes in 2014
Winning criteria – Competitive tender and programme certainty
Product delivery – Design, manufacture and systems integration of MCC's
Project delivery – delivered on time