Case Study
London Underground
Automatic changeover system for Victoria Line critical power supplies
Overview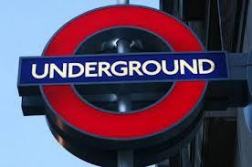 The worlds first underground railway in 1863, London Underground now carries over 1.2 billion passengers a year, serving 270 stations along 402 Km of track.

When construction started in 1962 the Victoria Line was the first deep-level underground line to be built across central London since the tube boom of 1905-1907, and was also the first automatic passenger railway in the world. Today it covers 21km and stations 16 with 43 trains.

GPS was selected by London Underground for its technical ability in developing a new product that would protect critical power supplies, and provide a standard solution for electrical upgrades from 2008 onwards.
Requirement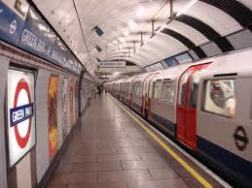 Upgrades to the Victoria Line required an Automatic Changeover System to protect critical power supplies.

Each station has three power supplies, two from different areas of the National Grid, and a UPS. If the primary supply fails, the system must change automatically to the backup supply, so that stations remain lit, and doors and signals continue working.

While the existing conventional contactor system was automated it was not completely reliable, and required a constant energy supply. London Underground needed a fail-safe system that was not dependent on continuous power to work, was easy to access and maintain with no down time.
Solution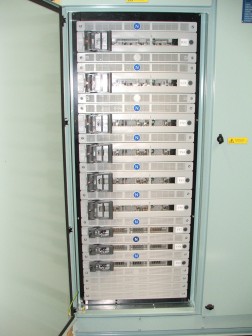 GPS developed a compact withdrawable control panel that integrated a custom product to solve the problem. No power would be needed to affect the switchover, and the design allowed for easy access in limited spaces.

The panel monitors the two National Grid sources as well as the UPS. If the primary supply fails it automatically changes over to the standby supply. If both supplies fail, the UPS will maintain the critical elements such as signals, so they are never compromised, and lighting so passengers will never have to stand in the dark on an underground platform.

The base component of the GPS changeover switch was supplied by Socomec, which provides a stack of ABB slimline fuse switches that feed out to every critical and non-critical element. The switches are withdrawable and can be changed online without having to shut down the station.
Results
London Underground acquired a fail-safe system that protects critical operational elements from power variations to maintain a safe environment for passengers and staff on the Victoria Line. The system is easy to operate, highly reliable and compact, saving valuable space in the underground environment.

Each system component has extremely low Mean Time Between Failure rates, which in London Underground's Reliability and Maintenance Analyses, which predict MTBF, have shown that the GPS combined-MTBF was twice as good as the previous conventional system, and therefore provides double the reliability.

The product developed for the Victoria Line provided a standard solution that has been used by multiple contractors since 2008 for similar applications in both underground and overground railway operations.
Summary
Customer - London Underground
Project - Automatic changeover system for Victoria Line critical power supplies
Contract - £221,000; ongoing since 2008; competitive tender
Winning criteria – technical solution for new product
Product delivery – GPS control panels supplied to London Underground contractors
Project delivery - Product development completed on time on budget