Case Study
Sibelco UK
Control and communications system for sand grading plant
Overview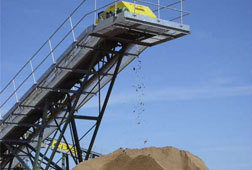 Sibelco UK produce advanced industrial minerals, the raw materials of glass, ceramics and building products, and has nationwide extraction and processing operations for clay, kaolin, silica sand and dolomite.
To make commercial use of sand created as a bi-product of quarrying, a new plant was installed in Devon which required a control system for the grading process and a communications link between the plant and the operations centre.

 As a regular supplier for Sibelco GPS was invited to tender for the project and was selected because of its experience and cost effective technical solution.
Requirement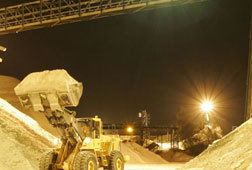 The new plant and the operations centre are located in separate buildings approximately one mile apart on a site that is not suitable for cabling or telecoms connections, so the project required both a control and a communications solution.
Producing clean, graded sand from the spoils arising from quarrying is a screening, washing and chemical filtration process that requires monitoring and control from outside the plant.
Solution
GPS installed two intelligent MCCs for controlling the plant, including starters for various pumps, filters and conveyor systems. The MCCs with HMIs are controlled by a PLC on a Profibus network.
Both sites communicate with one another and field instrumentation such as level monitoring devices via a radio communications link, which proved to be the most cost-effective option.
Results
The Devon sand plant is producing high-quality sands for Sibelco's industrial customers from an otherwise unused resource, and represents another successful project completed by GPS.
Summary
Industry Sector - Mining and Quarrying
Customer – Sibelco UK
Project scope – Control and communications system for sand grading plant
Contract - £65,000; 3 month project; competitive tender
Winning criteria – experience and high reliability product design
Product delivery – Delivered 2 intelligent MCCs and control desk
Project delivery - Completed on time to budget