Case Study
SPX for Arla Foods UK
Control system for butter manufacturing plant at Westbury
Overview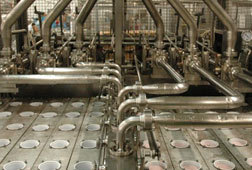 Arla Foods produce some of the UK's leading dairy brands, including Cravendale, Anchor, Lurpak and Tickler, supplying major retail and foodservice customers.
To increase capacity and product variation Arla built a dedicated new plant for retail packet butter at its Westbury Dairies site in Wiltshire.
GPS was chosen by SPX, the supplier of the industrial plant and equipment, to produce control systems for the new process, based on a competitive tender and previous history of successful projects.
Requirement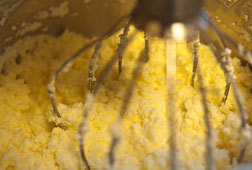 Arla produce bulk and retail butter at Westbury, the new plant required a control system for the production and packing of supermarket brands, including blending-mixing, recovery and storage processes served by individual MCC's with remote I/O networked and linked via Profibus to a master PLC system. Interface operating software was supplied by the customer.
Solution
GPS supplied stand alone Form 2 MCC's for each process, controlled by a Siemens S7 networked PLC system using Profibus DP media. Each MCC was specified with different drives and controls depending on the process.
Results
GPS delivered the system on time and managed the commissioning as the plant was brought on line in sequence, working closely with SPX to accommodate the necessary changes.
Summary
Industry Sector - Food and beverage
Customer – Arla Foods UK
Project scope – Control system for butter manufacturing plant at Westbury
Contract - £350,000; 8 month contract, competitive tender
Winning criteria – Cost and quality of previous project experience
Product delivery – Delivered process specific MCCs
Project delivery - Completed on time to budget