Case Study
TAC for Mace
Control system for HVAC at Tower Place London
Overview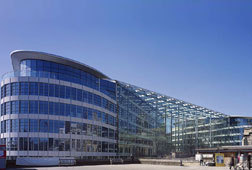 Designed by Foster Partners, Tower Place is a 59,000 m2 office building close to Tower Bridge on the bank of the Thames. It consists of two buildings in a broadly triangular configuration linked by a glazed atrium which covers a public plaza with water features and trees.
As an environmentally conscious development the Building Management System required a high standard of control. Tour Andover Controls – TAC were appointed by Arup as the consulting M&E engineers to supply the BMS, and issued a sub-contract tender for the environmental control system.
GPS was chosen in a competitive tender because of its financially competitive bid but TAC also needed a company that would be able to meet the commercial drivers of on-time delivery. As an Arup approved supplier with 35 years experience in building services, GPS' reputation for delivering was the deciding factor.
Requirement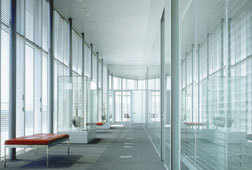 Requirement - TAC was appointed to manage the systems integration for the Building Management System, including the design of the heating ventilation and air conditioning requiring a total of 26 Form 4 MCCs.
Solution
GPS designed MCCs for each part of the HVAC system to meet the high end technical spec for this prestigious building, and developed an accelerated production plan to meet the tight deadlines for the project.
Results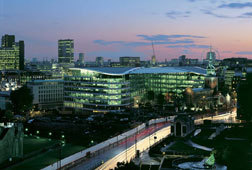 GPS delivered 26 MCCs to a very tight deadline. There was no contingency on this part of the project, but the MCCs were built and delivered on schedule and TAC avoided the extra cost of penalties or overruns.
Summary
Industry Sector - Building Services
Customer – TAC for Mace
Project scope – Control system for Tower Place HVAC
Contract - £300,000; 12 month programme; competitive tender
Winning criteria – Building services experience and ability to meet deadline
Product delivery – Delivered 26 Form 4 MCCs
Project delivery - Completed on time to budget