Case Study
Tamesis Joint Venture for Thames Water
Control solution for upgrade of Beckton Sewage Treatment Works and new power generation
Overview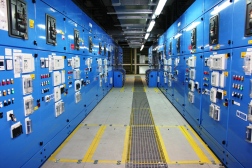 The biggest sewage treatment plant in Britain, Beckton is one of five major works serving London and part of Thames Waters £4 billion Thames Tideway scheme designed to improve the water quality of the Thames - by eliminating sewage discharges to the river.
The scope of this huge engineering project includes upgrading and expanding the treatment works to increase their capacity, and the construction of new tunnels under the Thames to route flows between plants and prevent sewage overflows in storm conditions.
Beckton's capacity to treat sewage during heavy rainfall will be increased by 60%, as well as increasing its population capacity by 400,000 to almost 4 million people, plus 10% growth to 2021.
The £190 million project includes upgrades to existing plants, plus new treatment plants and renewable energy schemes comprising wind and anaerobic digestion, under the management of principal contractor Tamesis, the Laing O'Rourke Imtech joint venture.
GPS was chosen for its proven technical standards and ability, based on past performance as a Thames framework contractor and key supplier to Imtech for almost twenty years, to deliver a large project with a tight deadline, on time.
Requirement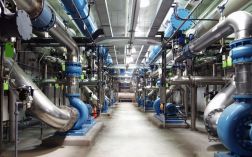 The scope of work included control and power management solutions for new sewage treatment plants including the raw sludge, activated sludge processing and RAS/SAS plants, as well as the Lee Valley Tunnel; and new power generation schemes including diesel, wind and a THP based advanced anaerobic digestion plant.
GPS was tasked with providing all the low voltage assemblies plus PLC and HMI software for eight individual schemes, a total requirement of 24 MCCs and LVDBs specified for the large scale of everything Beckton such as 650 kW variable speed drives and 6MW diesel generation requiring 5000A incoming circuit breakers and power management control systems.
The focal point of the new sewage treatment works is the activated sludge plant, built alongside existing plants ASP4 is designed to process 30% of the total incoming flow utilising high efficiency aeration and pumping systems, with two four pump settled sewage/return activated sludge pumping stations delivering flows to the aeration tanks.
The new power generation schemes include 6.0MW of diesel powered standby generation; a 64m wind turbine capable of generating 2.3MW; and a thermal hydrolysis AAD plant with the potential to generate close to another 5MW. The capacity of the embedded generation required a power management system and complex software to integrate the site with the national grid.
Solution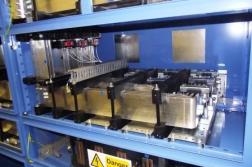 Working to a clear technical specification, the main challenge of the Beckton project was delivery. Demanding timescales driven by the urgent need for new capacity to meet Environment Agency improvement targets and deadlines, and the commercial urgency of getting the AAD plant online and generating a return on investment, made for a tight programme.
GPS established a dedicated project team and production line to manage the project from design to systems integration across eight work streams, and was able to draw on its technical understanding from previous Thames projects and its design library to shave time off the schedule.
A proactive and collaborative working relationship with Tamesis also established a level of trust and flexibility that saved more time by anticipating and quickly resolving any supply chain or site issues.
The GPS-Beckton team designed, manufactured and commissioned a total of 24 MCCs and LVDBs, plus PLC and HMI software, and systems integration.
Plant

Product




Specification

IP Current kA Metres

PG41 Sub Station

LVDB

IP54 4200A 80 10

PG51 Sub Station

LVDB

IP54 2200A 50 06

Sludge Distribution

LVDB

IP54 4200A 80 08

Raw Sludge

MCC

IP54 2200A 50 22

SAS

MCC

IP54 800A 50 03

Activated Sludge ASP4 A

MCC

IP54 5400A 80 27

Activated Sludge ASP4 B

MCC

IP54 5400A 80 26

Generator LCPs

MCC / ICA /SW(5)

IP54 n/a n/a 14

Wash Water

MCC

IP54 800A 50 07

Power Management

ICA / SW

IP54 n/a n/a 04

Wind Turbine

LVDB

IP54 5400A 80 08

Lee Valley Tunnel

LVDB(5)

IP54 1000A 50 50

THP Sub Station

LVDB

IP54 4200A 80 23

THP Digester

MCC

IP54 1200A 50 27

THP Boiler house

MCC

IP54 1000A 50 25

THP Indigenous sludge

MCC

IP54 1800A 50 40
Results
GPS delivered a £4.2 million control solution on time on budget, over 3 years, totaling 300m of low voltage assemblies.
Beckton will achieve both the capacity increases and process quality improvements required to meet the Environment Agency standards that will see major improvements in the water quality of the Thames; and will also achieve near self-sufficiency in energy to power the site, as well as lower emissions to reduce its carbon footprint.
GPS was trusted to deliver a large and ambitious project with a tight deadline, and was proud to be awarded 'Best Contractor 2013' by Tamesis for its proactive approach to delivery.
Summary
Customer – Tamesis Joint Venture for Thames Water
Project scope - Control solution for upgrade of Beckton Sewage Treatment Works and new power generation
Contract - £4,200,000; 36 month project; competitive tender
Winning criteria – known technical standards and delivery record
Product delivery – 24 MCCs and LVDBs, networked PLC and HMI systems integration
Project delivery - Completed on time to budget