Case Study
Waste Water AD
Control solutions for AD power generation
Overview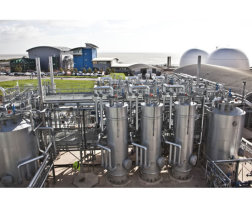 GPS has successfully completed five AD control schemes for three UK water companies, providing bespoke solutions from design to systems integration for the entire cycle including raw sludge, digestion, power generation and export, and digested sludge processes.
Avonmouth - Wessex Water

Beckton and Crossness – Thames Water
Cardiff and Afan - Dwr Cymru Welsh Water
Originally chosen for its experience as a framework supplier and its ability to manage complex development projects, GPS acquired a detailed understanding of AD and the critical role played by monitoring and control in achieving a sustainable anaerobic reaction, and efficient biogas production with a high methane content.
Requirement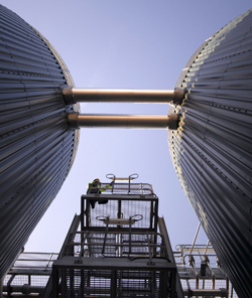 For all five, the primary operational requirement was to optimize digester performance and biogas production. In control terms that meant precise monitoring and a fully automated process to manage the complex balance of factors that create the right conditions for the biological process including operating temperatures and pH, bacterial variations and the addition of undigested sludge.
The broad scope of the projects comprised design, analysis, construction, implementation and testing of multiple motor control centres and low voltage distribution boards individually designed for each site.
In some cases projects required substantial testing and modification as the build progressed to meet development criteria and integrate equipment from a wide range of suppliers; which also required a high level of collaborative working.
Solution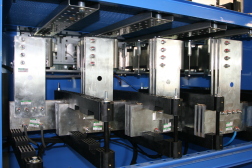 While each solution was ultimately different, understanding the parameters of the biological reaction was fundamental to the development of accurate and responsive process control systems to ensure continuous operation and reliability.
GPS designed a range of MCC's and LVDB's to suit the motor and actuator requirements of each plant, networked to an array of physical and biological field instruments. For the largest of these projects, a THP scheme for Thames Water, GPS supplied more than 110 Metres of low voltage assemblies with specifications up to IP54, 5000A fault rated at 80kA for 1 second.
Results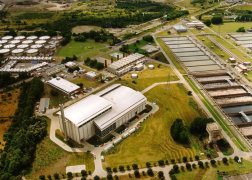 GPS delivered five individual control solutions worth more than £3 million on time and on budget over five years, providing full automation for AD plants with a combined generating capacity in excess of 15 MWs.
All five are operating to high standards of efficiency and reliability, delivering high bioenergy conversion rates. Each site has substantially reduced its energy consumption, some are now self sufficient, as well as the associated reduction in carbon emissions, and improvement in the quality of biosolids ultimately available for agricultural use.
Summary
Customer – UK Water Industry. Thames, Welsh and Wessex Water
Project scope – Control solutions for AD power generation
Contract – 5 contracts, £3 million, over 5 years
Product delivery – Over 400 Metres of low voltage assemblies - MCCs and LVDBs
Project delivery – All contracts completed on time to budget