Performance

It's all about performance – from engineering solutions to project delivery, but it's also about the experience. GPS places great importance on working closely with its customers to achieve exacting technical outcomes and high standards of customer service

Innovation

New ideas, new solutions, 'smarter faster cheaper' is the thinking we apply to every project at GPS

Quality

Quality management underwritten by testing and accreditation is our guarantee of product performance and reliability

In-House

For GPS customers, total control of production means flexible design, exceptional build quality, and faster project delivery
Control and Automation Solutions for Industry and Infrastructure
Why GPS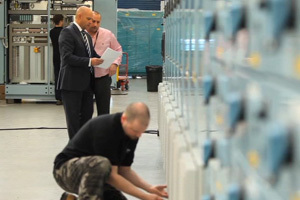 Our priority is delivering excellent engineering through innovation quality and in-house manufacturing; and consistently high standards of customer satisfaction through a proactive and collaborative approach to service.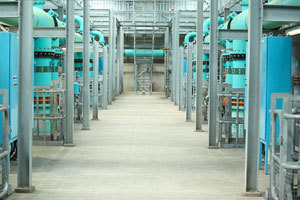 GPS manufactures low voltage motor control and power distribution products, custom and modular, Form 1 to Form 4, certified to 6300 A. We also provide systems integration for PLC HMI and SCADA.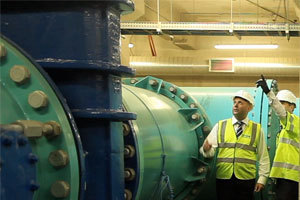 We have delivered more than 5000 projects over 40 years for process operators and technology providers across a wide range of industry sectors.
Motor Control: Power Distribution: Systems Integration

Efficient Solutions
GPS provides control and automation solutions for process industries and infrastructure operators – we help our customers to maintain efficient plants and building services.
We are an end-to-end manufacturer and systems integrator, producing motor control centres and low voltage switchgear - designed for maximum availability, minimum human intervention and reduced whole life costs.
All our products incorporate the latest protection, intelligent control and energy efficiency technologies; the most up-to-date connectivity and diagnostics, and world-class industrial software for PLC HMI and SCADA.
Our customers include process operators, M&E contractors, EPC's and OEM's across a range of sectors from water and energy to rail and minerals, as well as infrastructure constructors and facilities managers.
Safety, Engineering and Service
Safety is our overriding priority; we are an off-site manufacturer with an exemplary record and an uncompromising commitment to high standards.
In-house design and manufacturing capabilities give us total control of quality; and provides a high level of programme certainty for our customers.
Quality standards are underwritten by independent certification and in-house testing; everything that leaves the factory is compliant with BS EN 61439.
Innovation is part of our everyday approach; we apply new technologies and advances in mechanical and electrical design wherever they can add to the performance or reduce the cost of our products.
High Performance
High performance is an attitude and an aspiration that drives our business.
We aim to deliver the best technical solutions, the most advantageous commercial terms, and value beyond engineering - through standards, service levels and business ethics that make working with GPS a good experience.
Industry Sectors
Municipal water and wastewater
Industrial water and effluent
Renewable Energy
Food and Beverage
Mineral Processing
Rail
Infrastructure
Building Services
GPS News
7 September, 2017
GPS and GPS Links have achieved triple UKAS accredited ISO certification including OHSAS 18001-2007 health and safety, ISO 14001-2015 environmental and ISO 9001-2015 quality management...
Video Case Study
Watch our water industry case study